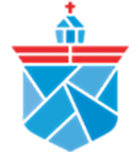 A Christian disciple, by definition, is a person who assists in spreading the Good News of Jesus. Therefore, Christian discipleship is the process by which the Good News is spread. Here, at Ascension, we have responded to the call set forth in St. Matthew's Gospel 28:18-20.
And Jesus came and said to them, "All authority in heaven and on earth has been given to me. Go therefore and make disciples of all nations..."
Also, in Colossians 1:25-28, it is stated, "God's commission that was given to me for you, is to make the word of God fully known..." Periodically, as the need arises, all leaders and volunteers associated with the discipleship ministry meet to share, to coordinate, and to develop further, different segments of the ministry.
There are several ways in which the church aims to fulfill the discipleship mission:
Baptism Preparation
Confirmation Preparation
Godly Play
Vacation Bible School
CLB
Youth Group
Adult Bible Studies
If, on reading this, you would like to avail of the opportunity to be involved in any of the above areas, or would like to learn more about them, just call the church office and let your willingness to serve be known.