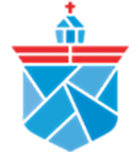 Acts 2:42 makes reference to the importance of fellowship in "And they were continually devoting themselves to the apostles' teaching and to fellowship, to the breaking of bread and to prayer." And again, a featured Bible verse from Matthew 18:20, "For where two or three are gathered in my name, there am I among them."
Fellowship should be part of our life as a Christ-follower. Accepting, welcoming, and reaching out to visitors and members of the parish should come naturally to us.
The committee meets as the need presents itself, especially to reflect on what is being done in the area of fellowship, and to organize other means of strengthening the church as a "community."
The focus of the committee is:
Liaising with the Anglican Church Women, Men's Service Club, the Youth Group, and Sidespersons
Coordinating fellowship activities (some solely for fellowship and others to help fund the parish's ministries)
Planning the fellowship activities to help with funding would include:

card games
lobster boil
fall sale
etc.

Helping to plan for "Welcome Back Sunday," and therefore providing information to: encourage parishioners to join the very active Anglican Church Women, or to join the Men's Service Club
Some may not wish to be part of a committee but would enjoy helping prepare and serve refreshments for the family service fellowship hour which is usually held after the 11 a.m. service the last Sunday of each month. Or, maybe you would like to prepare food, act as host, or help with the clean up following "breakfast" at the Ascension Café after the 8:30 a.m. Holy Communion service each Sunday. It is a great way to get to know your parish family better!