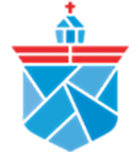 "Sing to Him, sing praises to Him, meditate on and talk of all His wondrous works, and devoutly praise them." 1 Chronicles 16:9
The church does many important things, but its main focus is helping people connect with God. In perusing literature on church worship, the consensus seems to be that what people are looking for in worship is an experience of God, not simply information about God.
Therefore, when we, as a community, gather in worship to offer God thanks and praise, our lives should be strengthened and transformed. The congregation should through worship be inspired and readied to 'Go forth and serve the Lord.' The onus is on the worship committee here at Ascension to fulfill its role with that premise in mind.
When one chooses to serve on the committee, which meets when the need arises, he or she, as part of a group, helps with the following responsibilities:
To reflect on the present worship schedule
To recommend form and nature of worship to vestry, and enable liturgical groups to respond
To plan key liturgical celebrations:

Advent (Advent Quiet Days)
Christmas
Memorial Hymn Sing
Lent (Lenten Quiet Days)
Holy Week and Easter
Ascensiontide

To decide how and when to involve youth in worship
To reflect on the music used in worship